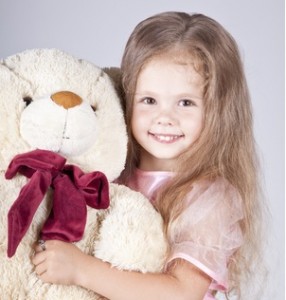 Like people want to get hired for their dream jobs, many also dream of getting a job in their favorite company. If you too are looking for a job in your favorite company, you are not alone. But do you know that it's not easy to get hired by your favorite company? Yes, it requires a lot research, hard work and preparation to realize this dream of yours.
Given below are some very useful tips that you can use to land a job in a company that's your favorite.
Know Your Favorite Company
It's one thing to have a favorite. It's quite another to know each and everything about that company or employer. That's why the very first thing is to conduct some extensive research into your target company so that you can prepare yourself really well, get ahead of the completion and land the job.
So, look into your favorite company's –
History
Work Culture
Number of Offices, Locations, Employees
Key Personnel
Business Ratings, Reviews
If you have already chosen where you would like to work, you should know about that company as much as possible. For conducting the research, you can check the company website, their blogs, social media accounts etc.
Obtain the Right Qualifications
The next step is to acquire the right qualifications so that you are a deserving job applicant for the company that's all on your mind. Getting the right college degree and learning the required set of skills is the foundation on which you actually build your dream career.
If you know what your favorite company is, you can look for the available job vacancies it has and then check out whether you have adequate qualifications to apply for those jobs.
Connect with Employees of Your Favorite Company
To make the process of landing a dream job in your favorite company easier, you should also try to connect with a few people who are already working there. Whether it's the people working in the HR department or managers, you should try to network with them through different channels. Social media is an excellent tool to achieve that purpose. Connecting with the employees of your favorite company allows you to gather in-depth information that you can use effectively.
Create an Excellent Pitch
Finally, it's about preparing an excellent pitch with which you can wow your dream company. You need to think of why your favorite company would actually want to hire you, and not others. Depending on the goals of the company, job responsibilities and what they are looking for in a perfect job applicant, you can create an attractive pitch and win over the interviewer.
As you can see, only dreaming about working in a particular company won't get you there. In order to realize your dreams, you must take a strategic approach while conducting a good amount of research. By following the above mentioned guidelines and using your creativity, you'll surely win over the interviewer and land a job in a company that's your favorite.
Please comment or share your thoughts.
The following two tabs change content below.
Carl began his career as a recruiter in the year 2000. Since then, he has interviewed hundreds of job applicants, dealt with several hiring managers and helped a lot of people find better jobs. He's passionate about guiding people towards their best-suited careers.
Latest posts by Carl Mueller (see all)