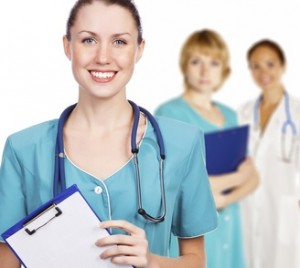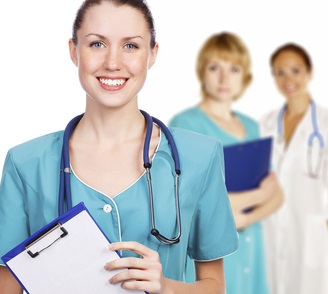 According to economists and BLS stats, jobs in the healthcare industry will show a continued growth over the next ten years also. That's why a large of number of college graduates are seeking careers in healthcare. Many people who are frustrated with their current jobs (non-healthcare), want to switch to healthcare careers. Whether you want to start a fresh career or change careers, the healthcare industry is vast enough to welcome all.
Getting a job in healthcare should not be a problem if you have prepared yourself really well.
If you don't know how to get ready, give below are some important tips that you can use to your benefits.
Know the Industry Demands
Every specific industry has its own traits. Before you want to get a job in a particular industry, you should know about what the main demands of that industry really are. Remember the healthcare industry is one of those work areas where you need to have a strong passion for improving people's lives.
If you end up landing a job in the healthcare industry, that with the rewards there will be challenges. You should be ready to work at all times of the day or night in order to help patients live a better life.
Do Some Research
The healthcare industry is really huge. The industry offers many more jobs than you can actually imagine. In fact, there are many healthcare jobs that you may not have heard about till now.
Though you may have heard about some of the best or highest paying jobs in the medical or healthcare industry, there are also those jobs that don't necessarily require a medical college degree or training.
Some of these include –
Medical Assistant ($30,270 annually)
Home Care Aide ($20,510 annually)
Medical Biller ($33,750 annually)
Medical Secretary ($32,350 annually)
Nursing Assistant ($25,250 annually)
Doing some research will help you know more about all the different jobs or career paths that the healthcare industry offers. Depending on your specific requirements, you can get ready for a career that suits you best.
Network with Medical Professionals
Networking in any industry is highly beneficial. By connecting with medical or healthcare professionals, you'll be able to get the insider's view. Whether it's about the job opportunities, the hiring process or the future growth potential, networking will help you a great deal.
Volunteering is also an effective way to build a strong network of professionals in just any industry. If you have some extra time on hands, get ready to volunteer in medical-related areas.
Go Back to School or College
For certain healthcare careers, you may need to get a healthcare degree or diploma. Don't hesitate to do so, if you are really inspired. Healthcare is a high paying industry where you can make a lot of money. By spending a few years at the community college or university, you can be sure to launch a full-fledge career in the medical industry.
Start at Entry Level Jobs
Don't get discouraged or disheartened if you don't get a job of your choice in the healthcare industry. If times look tough, get ready to start with entry level jobs which are easy to land. While working in entry level jobs, you can build valuable experience that will help you shape the future.
Through you strong passion, willingness to learn and a strong commitment to serve, you can also move up to higher level job positions from entry level positions in the medical industry.
Do you want to break into the healthcare industry? Feel free to talk about those healthcare jobs that you like most.
The following two tabs change content below.
Carl began his career as a recruiter in the year 2000. Since then, he has interviewed hundreds of job applicants, dealt with several hiring managers and helped a lot of people find better jobs. He's passionate about guiding people towards their best-suited careers.
Latest posts by Carl Mueller (see all)