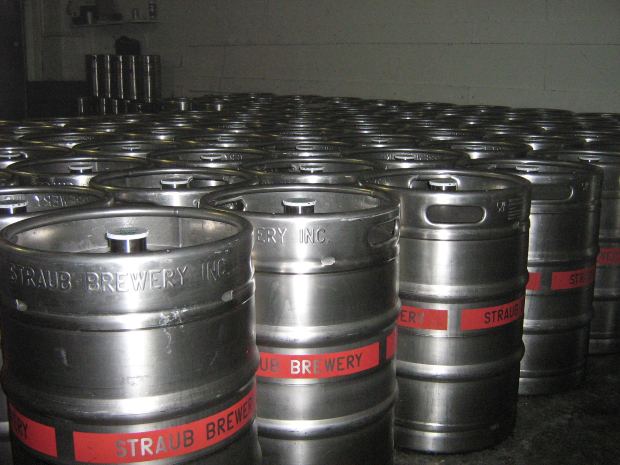 With the emergence of the craft beer industry, more and more jobs are being created for those who specialize in creating excellent product. People are always looking for that next delicious beer that stands out from all the rest, and quality brewers are responsible for making it happen. The problem with becoming a brewer for a career is that most people have no idea where to start. You can craft all of the homebrew you want, but that will not necessarily qualify you for work in a brewery. But just because it might be difficult, doesn't mean that you shouldn't try. There are ways to land these types of jobs, and if you follow these steps, it will put you in a better position to find the career you have always dreamed of.
Is it the right career move?
When you make the decision to become a brew master, you need to be absolutely sure that it's the right career for you. There is a lot more that goes into it than just producing beer. You need to be up to date on quality practices and the scientific background of brewing. Being in tune with the ins and outs of the process is paramount in creating safe and enjoyable product. Understand that the hours are long, especially during the production stage. However, a true brew master loves each and every hour, and enjoys their job to the fullest.
Work on your skills
The skills required for brewing are as follows. First and foremost, you need to understand the chemistry of brewing. You can't just follow a recipe and expect to produce quality product on the first run. Having a deep understanding of the chemical processes at play will elevate your work to the next level. Secondly, you need to have excellent communication, managerial, and motivational skills. Depending on the size of the facility you operate in, it's likely that you will be managing a team in order to assist in the brewing process. Lastly, you need to have an excellent understanding of the different types of ingredients and were they come from. The flavor of beer will vary greatly depending on what types of ingredients are used, so this step cannot be overlooked. Learning these skills will take time, but they are the sacrifices you need to make in order to become a successful brew master.
Certifications or Education?
Once you understand the skills that are required for successful brewing, you can start looking for work. There are many certification programs available, and some are given out by popular universities. Certifications are incredibly helpful for getting your foot in the door, but they are by no means a requirement. Many brew masters have taken on apprentice roles and worked in an "understudy" type capacity while waiting for the chance to run the show. However, if you are truly considering finding work as a brewer, then we recommend taking the certification. Some of the popular programs are located at UC Davis, Central Washington University, Oregon State University, and UC San Diego. Also consider joining a professional organization, such as the American Brewer's Guild, the American Society of Brewing Chemists, and the Master Brewer's Association of America. Joining one of these organizations won't guarantee you employment, but anything that can be tacked onto your resume during this type of job hunt can be beneficial to your cause.
Salary Level
The salary of a brew master can vary greatly from company to company. For the smaller craft breweries, you can expect to make anywhere from $35,000 to $50,000 per year. As you advance in your career and move on to bigger opportunities, this salary range can increase dramatically. At any rate, you should be careful when taking on this type of career, and you need to make sure that you can support your financial responsibilities at this salary level. If this all sounds good to you, then start your job hunt, and good luck!
The following two tabs change content below.
Matthew Welch
Jobdiagnosis blog author Matthew Welch is an SEO strategist and content marketer from Boston, MA. Read blog content relating to job search by Matthew Welch.
Latest posts by Matthew Welch (see all)