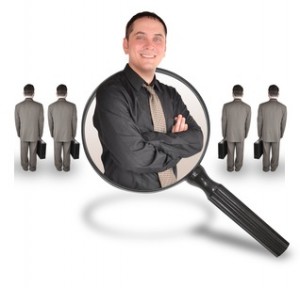 When you are looking for a job, this is the very first question that you need to ask yourself – Am I ready to beat out the competition? Today, getting a job actually means attracting the employer's attention quickly, setting yourself apart from other job applicants and winning over the hiring manager. But all of this begins with marketing yourself online to employers.
If you are able to market yourself online effectively, half the battle is won. But do you know how to do it?
Here are some important tips for marketing yourself–
Think of Yourself as a Salesperson
Get started by thinking of yourself as a seller or a salesperson. When you are trying to attract potential employers' attention, you should also be ready to please the employer with what you have to offer. In today's scenario, just having important skills is not enough. You should also know how to sell those skills to the employer in order to get the job you want.
Join Social Media Websites
When it comes to marketing yourself or your skills online, social media participation becomes indispensable. Popular social platforms like Google+, Facebook, LinkedIn, and Twitter allow you to expand your online presence and make reaching out to employers easy.
At the same time, you need to understand the true essence of social media and how to use these platforms to get the best results. Every social media website has its own unique features and functionalities. You should explore these features to get the most out of every network you use.
In any case, you should never forget to follow the etiquette, terms and guidelines of each social network.
Network with the Right People
While spending time on various social media channels, you should focus on connecting with the right type of people. Whatever you do or post online should look professional and be in tune with what potential employers might be looking for. Networking with people that belong to or closely related to your industry always puts you in a better position to reach out to those employers where you might have planned to get a job of your interest.
Start a Blog
Blogging is one of the most fantastic ways of showcasing your skills, sharing your knowledge and reaching out to employers. The best thing about starting a blog is that you don't need to be a tech savvy. Anybody can start a blog. If you are a skilled and expert professional, you'll never be short of informative content to feature on your blog.
To make your blogging efforts bear fruit, all you need to do is publish top quality content on your blog on a regular basis.
Become a Guest Author
One of the most effective ways of marketing yourself to employers online is via guest blogging, which means writing for someone else's blog. There are several industry specific blogs that invite guest authors. You can locate some of the popular and high quality blogs belonging to your industry and start writing for those blogs as a guest author.
With each guest article, you are allowed to include an author bio or byline (2-3 lines) where you can mention your key skills or even include links pointing back to your social media profiles and blog.
Participate at Web Forum Discussions
Joining some of the popular web forums is also a proven tactic to put your skills in front of potential employers. Depending on the niche or industry you belong to, you should find relevant web forums and join them quickly. Once a member, you can participate at the discussions where you think you have an opportunity to showcase your expertise or skills.
Are you marketing your skills or talents online? Please comment.
The following two tabs change content below.
Carl began his career as a recruiter in the year 2000. Since then, he has interviewed hundreds of job applicants, dealt with several hiring managers and helped a lot of people find better jobs. He's passionate about guiding people towards their best-suited careers.
Latest posts by Carl Mueller (see all)