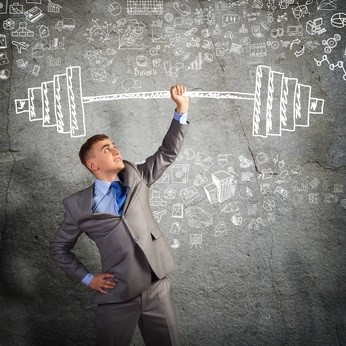 It is a fact that many Americans are not as healthy as they should be. They would rather sit around watching television and eat their meals out, because it is more convenient than making the food on their own. It also does not help with all of the health issues if they are stuck sitting at a desk all day. Then they are not allowed to move around much while they are working. Often, this causes employees to feel unsatisfied with their work, and they will not be able to work as effectively. If you have noticed that your work ethic and your health have begun to fail, then you might need to start working on your eating and exercise program. When you are healthy, it is more likely that you will be happier with your life and everything in it, including your work. Here are some of the weight loss tips that you should keep in mind to help you to increase your health, lose the weight that you want, and feel the very best in all aspects of your life.
Healthy Weight Tips:
1. Add instead of subtracting:
Instead of spending all of your time taking foods out of your diet, you should think about all of the foods that you can add into your diet. Think about the tasty fruits and vegetables that you can add in to your lunches and for snacks that are so much better for you compared to eating sugary and salty foods.
2. Forget about exercise:
Many people are scared of the word exercise, and this is enough to make them avoid it at all costs. Instead of calling it exercise and making it seem like a chore, you can find better ways to get up and move around. If you like to go hiking, riding a bike, chasing the dog around, or even playing a game, these will all work as great exercises for your whole body.
3. Walking:
Walking is the easiest thing that you can do in order to get up and moving without having to get any special equipment to do. In fact, you can even get up and walk around a few times during your lunch break or every hour in order to get all of the soreness out of your body from sitting at the computer all day.
4. Stay hydrated:
When you spend your whole day sitting at a desk, it can become very easy to forget to drink when you need it. Staying hydrated is really important, if you want to be able to lose weight and keep up your energy levels. Often, when you are not getting enough water into your body, you will start to feel worn down and tired, which can make your job that much more difficult. Make sure to keep a bottle of water with you all day, and when you get up to walk around, fill it up again.
5. Share meals:
It is fine to go out to eat with some friends and family members, but it is important for you to eat your portions in moderation. If you are able to, get a meal and share it with someone else. Then you will only eat half of the meal, and you will not consume as many calories. If no one is willing to share with you, ask for a to-go box right away and put at least half of your meal inside to eat for a later meal.
6. Exercise while watching television:
Most Americans spend a lot of their day watching television. All of this sitting is not good for your body and can cause a lot of health issues later in life. Instead of just sitting down and watching your show, turn it into some exercise. During the commercials try to do a quick jog in place or some sit-ups to get you moving. Anything will work as long as you are getting up and moving.
7. Pick the right size:
You can easily trick your brain into thinking that you are giving it more food, even when the portions are smaller, if you pick the right plate and bowl to use. Pick a smaller plate when it comes time for supper, and you will start to feel fuller compared to using a larger plate and only filling it up a little bit.
8. Eat at the table:
Eating in front of the television is one of the worst things that you can do if you are trying to lose weight. Research has shown that you are not paying as much attention to the food you are eating when you do this, which results in you eating more that your body needs. Eat at the table so that you can monitor how much you are eating.
The following two tabs change content below.
The Jobdiagnosis Blog comes from a collection of talented business professionals and writers from around the world.
Latest posts by Jobdiagnosis Blog (see all)