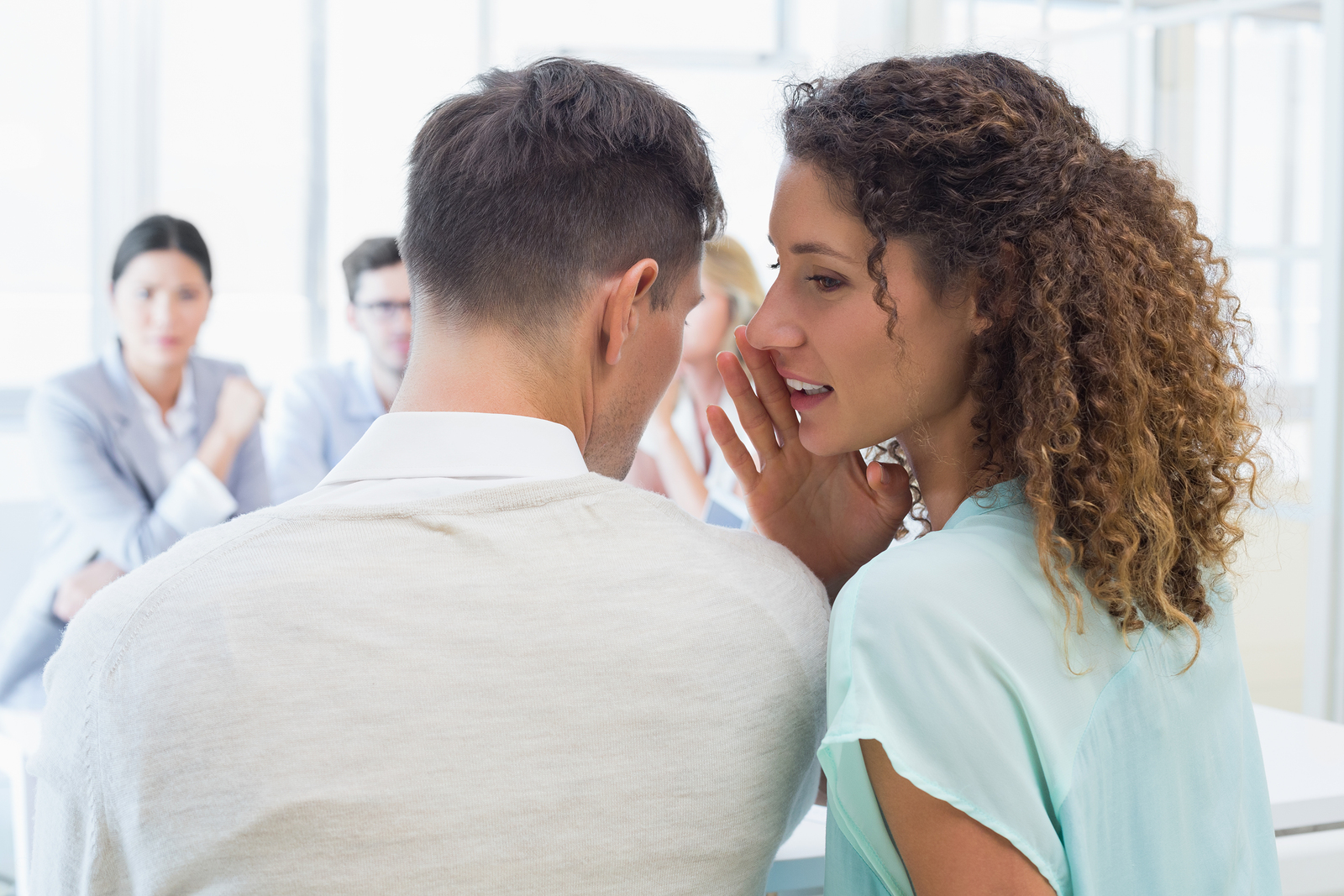 One simple way to reduce work stress is to maintain a good reputation with your co-workers and superiors.  If you feel respect from those you work with, you can get along better with others and feel more comfortable in general which improves your level of productivity.  But it's easy to loosen up on self-discipline after a period of time at a job, and let bad behaviors seep into your work day.  As a result, not only will you lose respect, you may hurt the future of your career, and possibly lose your job.  Here are some bad habits to avoid that can easily ruin your reputation at work:
1)  Failure to Take Accountability
If you avoid owning up to your mistakes or taking a hard look at areas you need to improve on, it tells others that you lack honesty and the willingness to grow as a professional.  So the next time you are given constructive criticism, accept it with a smile, and don't see it as an insult but rather a learning experience that will lead to more career success. If you find that there's a problem negatively impacting business that is a result of a miscommunication on your part, don't be afraid to admit it.  You will receive more respect from those you work with for being so forthcoming.
2)  Use of Bad Grammar
Using slang terms and curse words often is a fast way to ruin your reputation at work.  Doing this makes you appear uneducated and lazy.  This goes both verbally and in e-mail communication.  Try to be aware of your language at all times of the day, so it comes more naturally during work hours.
3)  Gossip
There is no need to talk about others unless you are praising their work or referring to their abilities that are needed in a project.  Talking negatively about others and spreading false information that damages another person's image is a surefire way to ruin your reputation at work.  When someone confides in you, don't repeat it, regardless of whether or not you like the person.   You want people to look at you trustworthy and genuine.
4)  Being Inflexible
In order to achieve success at any job, you need to be able to go with the flow.  If you respond negatively to any changes implemented that affect your job, you risk ruining your reputation.  You want your co-workers and superiors to see you as someone that can adapt easily to any situation and environment.  So when changes are suggested or you find that the way you have always done things is no longer working, have an open mind.
5)  Sloppy Appearance
Looking clean and put-together says that you take your job seriously, and have self-respect.  If you show up to work with wrinkled clothes, messy hair and appearing half-awake, no one will take you seriously and you are seriously limiting your potential in your current job and overall career.
6)  Being Consumed by Social Media
Whether it's on your smartphone or work computer (if you have one), being obsessed with constantly checking your Facebook status and Twitter feed is a great way to ruin your reputation at work.  You want to appear focused on the task at hand when you are at work, not consumed by the trivial details of other people's lives!
The following two tabs change content below.
Jessica Cody
Jessica Cody, a native of Fairfield County, Connecticut, has a background in online marketing and public relations. She is a graduate of the University of Connecticut, where she studied Journalism and Political Science. She is also an avid runner with a passion for the outdoors.
Latest posts by Jessica Cody (see all)