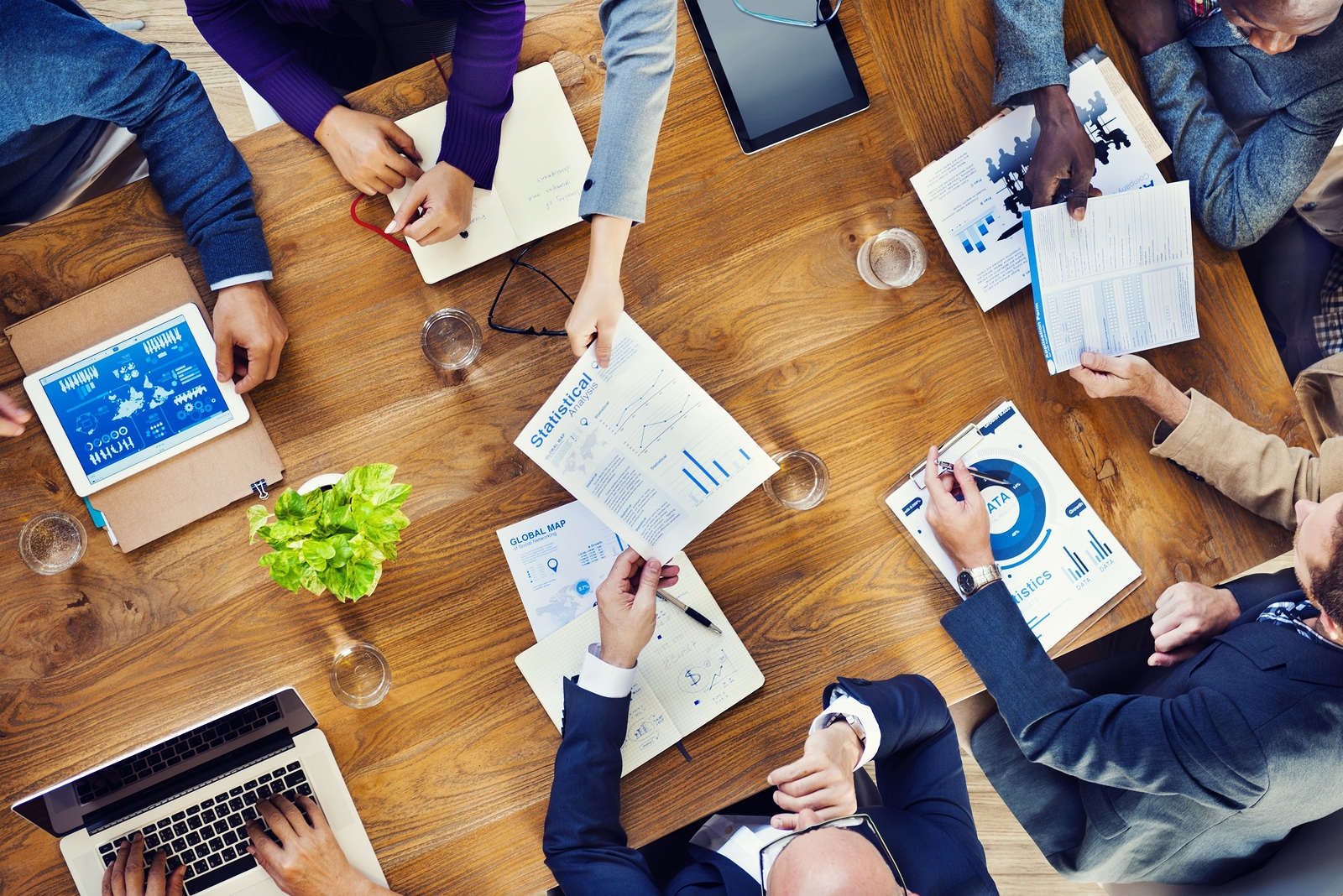 Entry-level jobs are tough, demanding, low paying, and stressful. But they usually lead to greener pastures. Some of these careers have amazing earning potential and are definitely worth considering. Nobody is handed a six-figure job overnight. It takes hard work, sacrifice, early mornings, and late nights. But following this recipe will eventually lead to a senior position that pays incredibly well. Check out the following careers and where new hires usually end up.
1.)  Financial Analyst
A lot of business, finance, economics, and mathematics majors end up working as financial analysts. It's a difficult job that can get very stressful, especially at the end of every quarter. It's not out of the question for analysts to stay at the office 60+ hours per week during these times. With an average starting salary of about $53,000 per year this can be a hard pill to swallow. However, they usually don't stay financial analysts for long, and after several years can get a taste of working as a senior manager. Eventually financial analysts can go onto careers as financial executives or CFOs, which are jobs that have almost limitless earning potential. The average salary for a CFO is $120,000 per year, but at larger companies this number can top a million. There are many outliers as well. For example, Keith Sherin from General Electric pulled in $20.2 million last year. He started out in the GE financial management program which is an entry-level program designed for recent college graduates. 17 years later he added over $20 million to his yearly salary. That's about $385,000 per week.
2.)  Copywriter
Copywriters work in the advertising industry and create ads or general content for advertising campaigns. This includes TV, radio, magazines, internet marketing, etc. They are mainly responsible for coming up with content that engages users and boosts company revenue. Copywriters usually have college degrees in Communications, Marketing, Journalism, or English. The starting salary for copywriters is about $45,000 per year, but it's a career that can blossom into an executive-level role in marketing. Jeremy Burton, Executive Vice President, Product Operations and Marketing from EMC made almost $10 million dollars last year. A more realistic average is $120,000 per year. There is excellent potential for those who start their careers as Copywriters.
3.)  Sales
Sales is a great place to start a career, but the entry-level work can be difficult and stressful. The average salary for sales associates is $45,000 per year, but there is excellent advancement potential. Sales managers in high-volume positions make six figures, and the average salary is $75,000. Sales is a career where you control your own destiny. It's based mainly on commissions, and if you are moving heavy volumes of expensive product or services the earning potential is endless. If you are good at what you do and are able to maintain a solid client base, it could turn into a six-figure role. Think you can sell ice to an Eskimo? Take your talents to the nearest sales force and hit the ground running.
4.)  Engineer
Most entry-level engineer jobs pay well, but they are careers that can turn into six-figure positions. The highest paying engineering roles are those that deal with more specific fields, like petroleum, aerospace, or nuclear engineering. Entry-level engineers typically start between $50,000-$60,000 per year, but Engineering or Project Managers earn six figures. Some earn even more depending on the complexity of their jobs. It's a great job but the college curriculum is difficult, so if you are considering becoming an engineer get ready to study long hours. The sacrifice is usually worth it.
The following two tabs change content below.
The Jobdiagnosis Blog comes from a collection of talented business professionals and writers from around the world.
Latest posts by Jobdiagnosis Blog (see all)