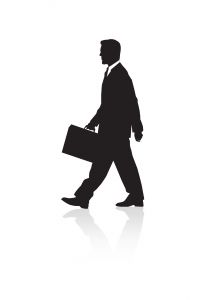 Sometimes the work day can get very stressful, and you might find yourself working for a manager that takes it out on you. Managers come in all different shapes and sizes, but it can have a detrimental effect on your psyche if your manager is constantly abrasive or just downright mean. However, the emotions of others are out of your control, so you need to focus on bettering yourself. By becoming the bigger person, and dealing with the ridicule, you can set yourself up for better opportunities in the future. Don't make an irrational decision that you will regret later in life.
How to deal with a mean boss
Be a Yes Person
Although you don't want to take on responsibility that you can't handle, you want to make it known that you are willing to take on extra responsibility in order to further your companies objectives. Be that person at work that is flexible and willing to bend. Take on the extra work and prove your worth to your manager. If you cannot handle all of it, maybe just ask for a partial role in the project. By being a valuable asset to your company, working your hardest, and keeping a positive attitude, you are less likely to have problems with your manager.
Don't Let Your Manager Get to Your Head
Harsh managers are incredibly difficult to work for, and if you find yourself constantly being berated or talked down to then it is very likely that you will be thinking about it all day and night. Sometimes being a good employee just isn't enough. But you can't let it get to your head. Realize that millions of people are dealing with the same issue, and that when a boss is mean it isn't necessarily an indication of your performance. Some people just have a different management style, and think that being abrasive is the ideal way to lead a team. Once you realize that this behavior is simply a way of life for some people, it will make it easier to cope with the stress.
Connect with Senior Management
If your immediate boss is being abrasive and stressing you out, maybe it's time for senior management to reevaluate his/her management style. Do your other coworkers feel the same way? Or, are you just being singled out? If your answer is the latter, then you stand a good chance of seeing changes if you bring it to the attention of senior management. If the aforementioned manager isn't performing up to company standards, since worker productivity has likely dropped due to his abrasive behavior, then it might be time for a little corporate restructuring on your behalf.
Sometimes dealing with a tough boss is just something that you have to deal with. But you can't let it get to your head. There are steps you can take to cope with this type of management style, or you can be more direct and connect with senior management. Just remember, if you decide to go over someone's head, you need to be very careful how you voice your frustrations. Most of the time it's best to just keep your head high and take on some extra responsibilities at work. Just make sure you can handle the new responsibility, and take pride in your work to make everyone happy. A mean and abrasive boss can have a detrimental impact on your confidence and psyche, but if you can cope with the stress and deal with his/her behavior, then you are well on your way to enjoying your work life. 
The following two tabs change content below.
Matthew Welch
Jobdiagnosis blog author Matthew Welch is an SEO strategist and content marketer from Boston, MA. Read blog content relating to job search by Matthew Welch.
Latest posts by Matthew Welch (see all)