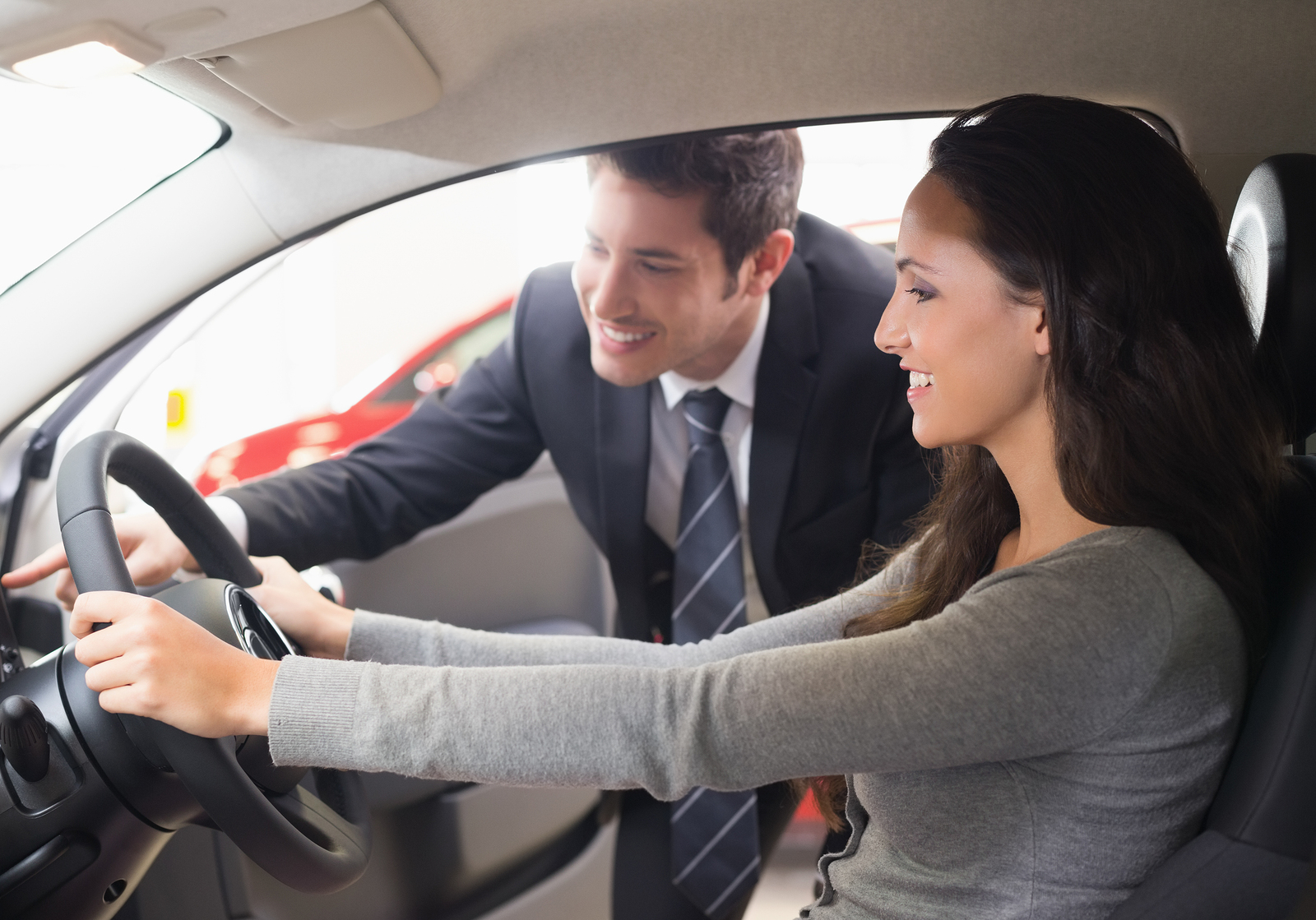 Consumer spending has risen over recent months, and is expected to remain strong through 2016.  Now is a great time to work in retail, and with business booming there are bound to be plenty of job openings.  While working in retail can be fun, especially if you have a passion for the products you are selling, finding jobs that pay well can sometimes be a challenge.  To help you in your job search, we have found some of the best paying retail jobs:
1)  Car Sales Consultant
The wages in this industry far exceed what many other retail jobs are willing to pay.  According to the Houston Chronicle, the average yearly income of a car sales consultant is $79,000, if you include the commissions and benefits that many of these jobs offer, on top of an annual base salary of about $30,000 – $40,000.  To excel in this retail job, and achieve the best pay possible, you need to have a winning personality and a knack for persuasion.   If you happen to be a car aficionado, your in-depth knowledge of automobiles will also help you succeed in your position.
Car sales consultant jobs in Portland, OR
Car sales consultant jobs in Dallas, TX
Car sales consultant jobs in New York, NY
2)  Jewelry Sales Consultant
Many people are willing to pay top dollar for precious gemstones, so it makes sense that the workers in this industry are some of the best paid in retail.  The average annual salary for jewelry sales consultants is about $38,000.  If you work at a high-end retailer such as Tiffany & Co. you are looking at an average salary of closer to $50,000, with base salary and commissions combined.  To be most effective at this job, you should have a good level of knowledge about diamonds and gemstones, and stay up-to-date on fashion trends.  Some jewelers offer their employees further education and certifications in diamonds, which can lead to better pay.  You can also expect good benefits packages to be offered by many jewelry retailers.
Jewelry sales consultant job in Portland, OR
Jewelry sales consultant job in Dallas, TX
Jewelry sales consultant job in New York, NY
3)  Cosmetics Sales Associate
Like jewelry, this is another luxury item that many customers are willing to spend extra on if the quality reflects in the price.  Cosmetics customers tend to spend a good amount of time looking for the right quality, color and texture of the product they are looking for and this requires a well-informed and trustworthy sales associate who can help them test out certain products and offer recommendations.  For this reason, many retail sales associates in the cosmetics industry are offered commissions, along with a base hourly rate or annual salary.  While the average pay for this job is about $24,000 per year, you are likely to earn higher income if you work at a higher end retailer such as Nordstrom, where many cosmetics sales associates make between $30,000 and $40,000 annually.
Cosmetics sales associate jobs in Portland, OR
Cosmetics sales associate jobs in Dallas, TX
Cosmetics sales associate jobs in New York, NY
4)  Electronic and Appliance Store Salesperson
With the technology industry advancing at lightning speed, it's no wonder this is one of the best paying jobs in retail.  The average salary for this job is about $28,000 per year.  With the wide array of electronics available today, many people need help deciding on which product will suit their needs best.  Along with helping customers decide on a product, you also must often show them how to use it, and explain to them their warranty and repair options.  If you are friendly, tech-savvy and are eager to keep up with the latest technology trends, this is the job for you.
Electronics sales jobs in Portland, OR
Electronics sales jobs in Dallas, TX
Electronics sales jobs in New York, NY
The following two tabs change content below.
Jessica Cody
Jessica Cody, a native of Fairfield County, Connecticut, has a background in online marketing and public relations. She is a graduate of the University of Connecticut, where she studied Journalism and Political Science. She is also an avid runner with a passion for the outdoors.
Latest posts by Jessica Cody (see all)