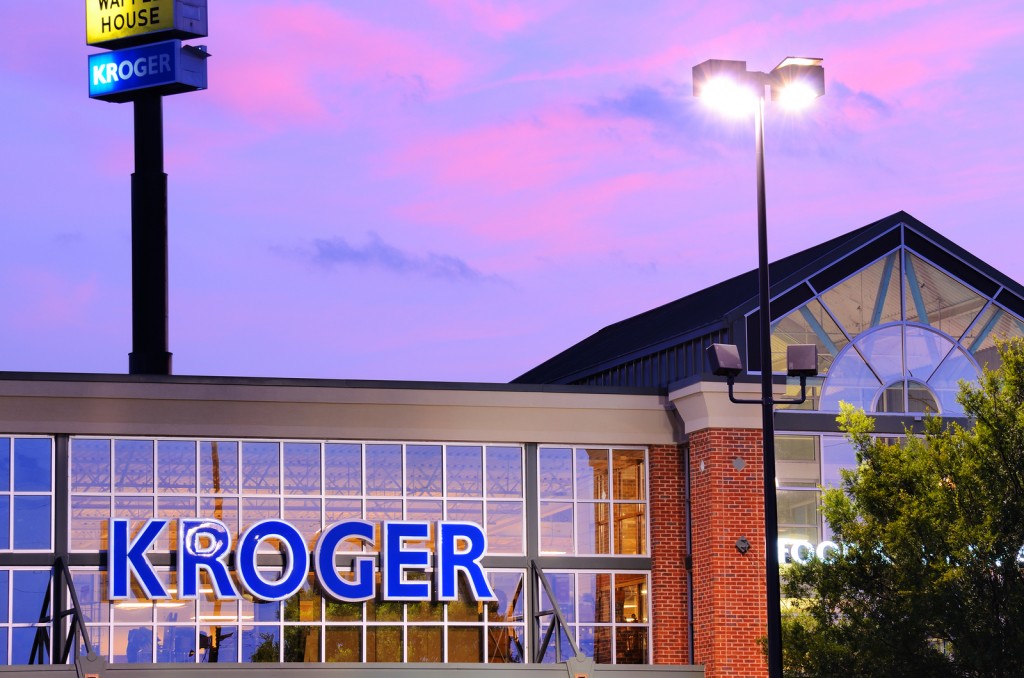 Kroger is the largest grocery retailer in the United States, with locations mostly situated in the Midwest / Southern States. Kroger offers employees a bevy of career options, including retail positions, office positions at retail locations, and even roles located at headquarters. This article will focus mainly on retail store operations and all of the jobs that go along with it. Want to know what it's like to work for Kroger Marketplace? Keep reading!
Entry-level employees can almost always find opportunities at Kroger. One of the benefits of working for a large grocery chain is the amount of stores located within a reasonable distance of each other. If the opportunity you want isn't available at your local Kroger, you can expand your search and still be within a reasonable distance of home.
The interview at Kroger is very standard, and you will likely be meeting with an in-store human resources manager who will ask you questions about your previous work experience. It's a generally relaxed environment, and if you actually land the interview it's likely you'll get the job. Kroger is a high-turnover employer, and there are constantly opportunities available.
A great place to start working is Drug / General Merchandise, but the hours might be difficult. Kroger is meticulous about their inventory replenishment, and orders new merchandise every day from the regional warehouse. There are plenty of other departments to consider, like produce, dairy, or grocery; but, they are usually similar jobs. You replenish merchandise and ensure that stock is regularly maintained to prevent lost merchandise.
The product arrives sometime before 4am, and the product replenishment team shows up to remove the merchandise from pallets. The first shift team is responsible for getting the job done, and the second and third shift associates usually keep the aisles maintained and account for all inventory. Each department is a well-oiled machine with a clear-cut responsibility each and every day.
Once you get some experience under your belt, new opportunities will present themselves. Kroger prefers to promote from within, and if you do a great job it will happen quickly. Always be on time, and work hard when you are on the clock. That's the culture at Kroger.
Department managers earn great wages, and since most Kroger locations are in the South / Midwest, the $15-20/hr pay rate stretches a lot further. But, with this higher pay rate comes more responsibility. There is always a great deal of pressure from upper management to meet sales quotas. It's the responsibility of the department manger to consistently meet these goals. Those that do have a long career awaiting them.
The larger stores also have office opportunities on location. It's mainly administrative and human resources workers, but loss prevention and store management also have offices. These jobs pay well and offer the potential to advance to a corporate position.
Kroger offers retail workers benefits that other stores simply cannot provide. For example, after one year they offer health benefits to employees, as well as paid vacation time. They even apply to part time employers, which is almost unheard of in the retail industry. If you are looking to work in retail and there is Kroger Marketplace nearby, start applying! Plus, the 10% discount on Kroger brand products can make a difference if you buy a lot of groceries!
The following two tabs change content below.
Matthew Welch
Jobdiagnosis blog author Matthew Welch is an SEO strategist and content marketer from Boston, MA. Read blog content relating to job search by Matthew Welch.
Latest posts by Matthew Welch (see all)