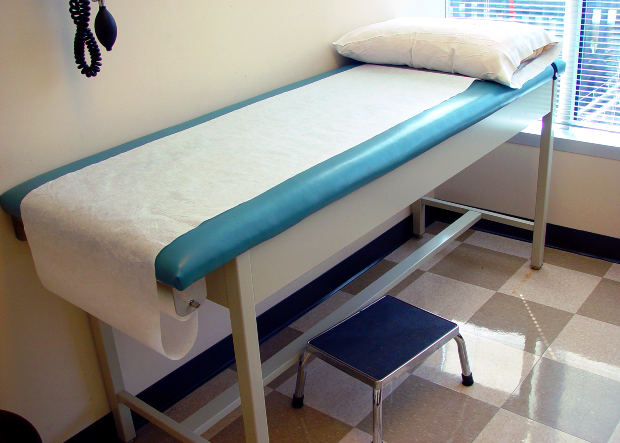 Sometimes landing your dream jobs doesn't require a significant educational time investment. There are plenty of jobs available for those students who decide that pursuing a two year degree is the best course of action. These types of careers exists across multiple industries, so finding a job shouldn't be difficult. If you decide that pursuit of a two year degree is right for you, then consider one of the following options. Many state universities, private colleges, and community colleges will offer these programs, although sometimes you may want to consider a smaller technical school.
 1.)    Nurse
Nurses have appeared on many of our past blogs, and for good reason. It's one of the best careers in America and only requires a two year degree to get started. The shifts can be long and you might work odd hours, but this means potential for overtime. The average salary for nurses is $68,000 per year. If you have aspirations to move into administration, teaching or Nurse Anesthesiology, then you need to pursue a four year bachelors, because these jobs require a master's degree. However, that is the only significant different between a nurse with a two year degree and one with a bachelor's degree.
2.)    Radiology Technician
Radiologic techs work in doctors' offices and hospitals and concern themselves with medical imaging equipment, including x-rays, mammographs, CAT scans, and PET scans. They also deal directly with patients as they attempt to provide a stress-free environment. They are responsible for keeping sound medical records and maintaining the equipment they use. The average salary for radiologic techs is $55,000 per year and you only need a two year degree to get your foot in the door.
3.)    Paralegal
Paralegals are workers who have gone to at least a two year associates program and learned how to assist, manage, and research at a law firm. A good paralegal is a fixture in any successful law firm, because they help reduce the workload and keep everything organized. The law firm or supervising attorney will be the overall decision maker, but paralegals are there to help. The national average salary for paralegals is $45,000 per year, but the important thing is that these jobs help improve your career network and can be easily attained.
4.)    Aircraft Mechanic / Avionic Mechanic
There are several excellent aircraft mechanic / avionics tech programs around the country, and it's an excellent career with good earning potential. Aircraft maintenance will always be a permanent fixture, because the FAA mandates that planes are inspected and maintained on a yearly basis. Aircraft mechanics can assist in this process. They also manage day to day repairs and improvements. Avionics techs have a slightly different role, because they focus more on the electronic systems in the cockpit of the plane. They can work on smaller single engine / propeller planes, or they can be employed by large airlines to work on commercial jets. The average salary for these types of positions is $55,000 per year.
5.)    Physical Therapy Assistant
Physical therapy assistants need a two year degree to practice. It provides a basic medical background and hands on experience. They evaluate and provide a proper diagnosis while recommending a solid rehabilitation program based on best practices. The average salary for physical therapy assistants is $50,000 per year. It's an excellent job in the health care industry and you will have the chance to impact lives in a positive manner on a daily basis. Quality physical therapy can dramatically alter the lifestyle of your patients.
The following two tabs change content below.
Matthew Welch
Jobdiagnosis blog author Matthew Welch is an SEO strategist and content marketer from Boston, MA. Read blog content relating to job search by Matthew Welch.
Latest posts by Matthew Welch (see all)