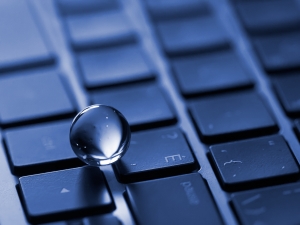 As America continues to improve its technology, an ever growing abundance of careers has followed suit. Workers in the technology sector are typically well-remunerated for their services, since technology companies usually make a huge amount of revenue. This industry is competitive, and often times can be stressful, but some of the available careers stand out more than others. Typically you need a college degree to hold a high level job within the tech sector, but that's not always the case. If you have always dreamed of having a great job in tech, but were never motivated enough or didn't have the resources to pursue your education, then you should read on, because many of these jobs are attainable with a solid effort and determination. Many of these positions only require a technical degree, which can be earned quickly for a small investment. 
Best jobs in the tech sector
1.)    Software Developer-
This job has seen unparalled growth in the United States, even as other countries pump out professionals that will work for a much lower rate. Quality English speaking software developers are in high demand, because sometimes the language barrier can be too difficult when you are dealing with high level software programs. IT jobs will continue to grow, and the The Labor Department predicts 140,000 new positions created in the next eight years. With an average salary of around 75,000, and potential to make six figures, you should definitely consider being a software developer.
2.)    Computer Programmer-
Quality coders are simply hard to come by. Average coding is dime a dozen in this industry. There are many ways to code, but in today's day and age you need be as efficient as possible so that your programs or websites run at optimal speeds. Round about code can get the job done, but it will affect your business negatively. Some computer programmers are self-taught, but it helps to have some sort of technical degree in order to bolster your resume. With an average salary of 54,000, you could be making a sizable paycheck week after week. Just make sure that if you are programming something, you use best practices to ensure success.
3.)    Information Security-
Companies that handle large databases of personal information need quality information security professionals in order to protect their assets. As we've seen recently, many data breaches have occurred that have cost people their credit card info, social security numbers, addresses, etc. Information security has never been more important, since it seems like every major business operates in the tech sector. Information security professions make about 85,000 per year, which is a great salary than can easily reach six-figures later in your career. You'll be the last line of defense against hackers.
4.)    IT Manager-
IT managers can make a huge amount of money in yearly salary, and the average is currently hovering around 120,000 per year. IT managers are incredibly important, because companies need competent professionals to help run the technology portion of the business. You troubleshoot hardware/software issues, make sure the network is up and running, and maintain databases. Typically workers lack knowledge with technology, so you might have people ask you some humorous questions since they are clueless about computers. Your most common saying will be, "Did you try turning it on and off."
The tech sector is constantly growing, since more and more businesses are transitioning to make better use of it. You need IT professionals and software experts to keep these processes running, and with the unprecedented growth within the industry, now is a better time than ever to pursue a career. It's always nice to work in an industry with potential for growth.
The following two tabs change content below.
Matthew Welch
Jobdiagnosis blog author Matthew Welch is an SEO strategist and content marketer from Boston, MA. Read blog content relating to job search by Matthew Welch.
Latest posts by Matthew Welch (see all)