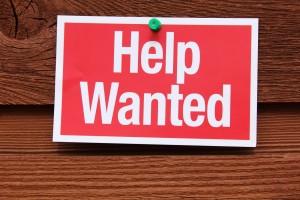 Looking for a Summer Job? With the seasons changing and weather getting nicer, now is a better time than ever to look for summer employment. Whether you want to land a career-oriented role, such as an internship, or simply want to earn some money; JobDiagnosis has it all. Read on to find out more about Summer Jobs and how to find them.
Click Links for More Opportunities!
Pay Range: $10-$20/hr
Data entry jobs can be found across a wide range of industries, including finance, marketing, healthcare, etc. The list goes on. There are even opportunities to work from home. A good place to start your search is through temporary employment agencies. They help you find jobs that are currently available and can be more flexible and lenient with scheduling. However, there are definitely some drawbacks, such as a slightly lower pay rate, and inconsistent or temporary employment opportunities. Once you get some experience, start applying directly to larger companies. It's a job that can lead to better opportunities if you prove your efficiency.
Pay Range: $9-$15/hr
"Packer" refers to careers involving warehouse, packaging, and order fulfillment functions. They make great summer jobs because busy warehouses are always looking for young, motivated workers to fill up some hours. Another benefit is that retail warehouses experience huge influxes during Holiday seasons, which can open up the opportunity to get some extra hours. All of this will fit around the typical school schedule. Most of the work will involve being on your feet, so it's definitely not the right job for everyone. But, the pay is usually much better than other hourly jobs, and there is always room for advancement—especially at the larger organizations. If you prove yourself, opportunities like warehouse manager or production manager will surface.
Pay Range: $8-$12/hr
"Stocker" is referencing any job in a retail setting that involves stocking shelves, inventory control, and merchandising. If the store is large and sells a high volume of product, the stocking team will be incredibly busy. There will be people working around the clock, which also opens to door to overnight opportunities. The best way to find these jobs is to walk directly into the store and ask to speak with a manager. Candidates who are ambitious about getting a job are usually the first to land them. Stocking shelves isn't the most desirable career, but it's a great way to earn some summer cash. It can even open up opportunities in retail management for those who are interested in a long-term career.
Pay Range: $10-$15/hr
Babysitting is a job that any motivated worker with great references can do. However, it's best to look to family and friends for the best opportunities. It's a great summer job because it's usually part-time. Also, it's cash-in-hand at the end of your shift. No waiting around for paychecks. There are also services which will hire workers seasonally, but the hourly pay is usually less. Just make sure that if you are being paid in cash you properly declare your taxes. If you don't earn over $9,350 you shouldn't owe much in April.
The following two tabs change content below.
Matthew Welch
Jobdiagnosis blog author Matthew Welch is an SEO strategist and content marketer from Boston, MA. Read blog content relating to job search by Matthew Welch.
Latest posts by Matthew Welch (see all)