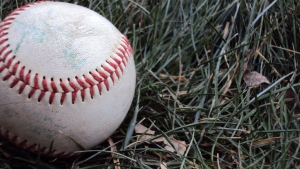 There are many jobs in sports that would suffice, but there are some that are the cream of the cop. You need to track the succession of these candidates, and examine their path to the top. Sure many of us were great athletes; but a select few were better, and many of these athletes have pursed other careers in sports. You don't have to be an amazing athlete to excel in the sports industry. Some jobs in sports are just plain fun, and don't require a heavy acumen to be successful. Obliviously some athletes and coaches make tens of millions of dollars, but they aren't part of this discussion. We're talking about the best jobs for the average human—the best jobs that are attainable for someone who isn't the best athlete. But if you do specialize in sports, keep it going, because you could end up receiving an incredible salary with endless earning potential.
The best jobs in sports
Obviously being a professional athlete is the dream of millions of Americans. But even if you are a top notch athlete, that doesn't guarantee that you will find a career in sports. If sports are of serious interest to you, then you should consider advancing. Take a job as an assistant, but keep in mind that you will most likely have to volunteer. However, your time served will keep you in line for magical promotions, and eventually you might join the ranks with the elite members of your organization. However, even though the potential for epic careers earning persist, we have complied a list of the top sports jobs.
1.)    Scout
If you've coached the sport of your choice, and continued to work your way up the ladder, then a career is in your near future. Maybe you've gotten some expertise in scouting talent, and feel that this career would suit your interests. Professional scouts regularly earn six figures, so if you think you know the game, you should consider becoming a scout. There are plenty of opportunities in all major sports; you just have to search diligently for the available positions.
2.)    Vendor
Being a vendor at a sports game is a great job, because not only do you get to interact with fans that have similar interest, but you also get to watch your favorite team. These jobs don't pay very well, but it's not about the money. Being a vendor at a sports venue can be a great career for the right individual.
3.)    Coach
This is one of the best jobs in sports, mainly because of the earning potential. Some coaches in professional sports make millions of dollars per year. But coaching sports isn't about the money. Every coach began their career because they genuinely loved teaching the game. High school coaches can earn a decent wage, but you always need to realize that professional coaching opportunities are scare, and you need to keep progressing through the ranks in order to make a career out of it. Complacency just won't cut it.
4.)    Chef
If you are a good cook and have ties with the sports industry then you should pursue a profession in sports. Athletes like to eat well, so a proper nutritionist/chef is the perfect storm. There are several members of the sport industry that have made successful careers being chefs. You just need to make sure that your cooking style is healthy and provides proper nutrients for the athletes you serve.
There are multiple jobs available in sports, but it all comes down to how hard you are willing to work. Some jobs might seem farfetched, but if you work hard and network you are sure to succeed.
The following two tabs change content below.
Matthew Welch
Jobdiagnosis blog author Matthew Welch is an SEO strategist and content marketer from Boston, MA. Read blog content relating to job search by Matthew Welch.
Latest posts by Matthew Welch (see all)