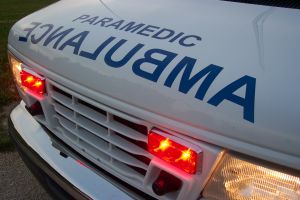 For some jobs only a high school diploma or GED and a certificate, exam, and training program is all you need. These jobs can be lucrative for a limited investment. Education is still important, but these jobs only require specialized training and knowledge to be successful. If college isn't the right choice for you, then maybe you should try to get a certification in one of these careers.
Best Jobs that Require a Certificate
Pharmacy Tech
Being a pharmacy tech requires a certification, which you can attain through taking a short class. After you complete your educational requirements, you can move on to real-world experience. Usually newer pharmacy techs start off in retail with lower pay, but if you can move into an outpatient role you can make a decent hourly wage. The demand for pharmacy technicians is currently growing because there will always be a need for specialists who dispense medicine to patients.  
Truck Driver
Being a truck driver requires a training class and a series of certification exams. Once you pass the written exam and driving test, you can take your CDL license and start driving 18-wheelers. In fact, some companies will pay for employees to take these tests and training courses if they sign a contract to work for that organization for an extended period of time. But, if you are serious about driving trucks, you should get your CDL by any means necessary. Once you have the license, you can drive trucks for the rest of your life. It comes in handy when the job market is flaky, because the need for truck drivers will never go away. As long as there is freight, there will be truck drivers.
Paralegal/Legal Assistant
You don't necessarily need a certificate to become a legal assistant or paralegal, but it can help you find a job faster. This is especially helpful if you do not have practical experience working for a law office. But if you want to break into the industry and start helping lawyers prepare for litigation, then you should pursue a certificate program and take an entry-level position in a law office.
EMT
EMTs are essential for the overall safety of mankind, and by saving lives on a daily basis, you can truly give back to your community. The best part of being an EMT is the fact that you don't need to go to college. In fact, after passing exams and gaining your certification, you are well on your way to becoming an EMT in the city of your choice. This job is here to stay and will never go away. However, if you are squeamish around blood, this job is not for you. EMTs and paramedic see some pretty gruesome scenes on a daily basis, so this position is not for the faint of heart. However, if you want to save lives but don't have the educational background of a nurse or doctor, then maybe a career as an EMT is right for you.
There are many good careers available that don't require higher education, and a certification will suffice as a means to gaining an entry-level position. Once you get the experience you need, your pay will increase along with your responsibility. College isn't for everyone, but there are certainly options for those who decide to jump right into a career. Even if you are looking to change careers, consider a certificate program and get the ball rolling. Once you obtain a job that you enjoy and a paycheck that supports your lifestyle, you will be happy that you made the effort to get your certificate. Just remember that training for a career isn't all fun and games, and as always sacrifices will have to be made in order to get what you want. If you have the gumption, then go for it! You will be happy that you did. 
The following two tabs change content below.
Matthew Welch
Jobdiagnosis blog author Matthew Welch is an SEO strategist and content marketer from Boston, MA. Read blog content relating to job search by Matthew Welch.
Latest posts by Matthew Welch (see all)