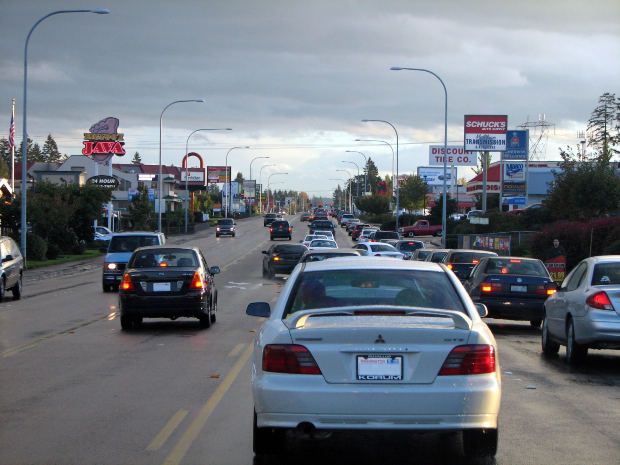 Being a professional driver is not for everyone. The hours can be long and sitting in one place for an extended period of time can be taxing. However, some people truly love driving, so these cons are never an issue. Some of the following jobs will require training or previous experience, but there are plenty of entry-level positions available. We have compiled a list of the best driving jobs, so if this type of work interests you then have a look! You'll get to do what you love and make some good money doing it.
1.)    Package Courier
The major companies are UPS and Fedex, but there are many companies that provide package delivery services. Typically hiring managers want to see previous experience driving box trucks or large vans in a delivery capacity, but it's not always a requirement. UPS and Fedex aggressively hire around the holiday season for drivers and driver assistants, and this is a great time to get your foot in the door at one of these companies. The average salary for package couriers is about $60,000 per year, which is excellent for a job that does not require a college degree. It will take some years to get to this salary, but most package couriers are making a career out of it.
2.)    Uber Driver
Uber is among the most valuable startups and for good reason. The service is convenient and ties in nicely with the smartphone app generation. Rides are reasonably priced and the charges go directly from your smartphone to your bank account. Drivers for this service typically make around $20-25 an hour, depending on what location you operate in. Drivers in major cities like New York or Chicago can earn a significantly higher income. Check out uber.com to sign up and see if you qualify to become a driver.
3.)    Livery Driver
Driving a limo or town car can be an excellent job. Most of these drivers work part time hours, but there are plenty of full-time positions available. They are usually paid hourly, and only make around $10-20 an hour. However, the opportunity to earn tips is always there, especially if you are driving higher level clients. It's not out of the question to walk away from your shift with $50+ in tips at the end of the night.
4.)    Mining Dump Truck Driver
This is a pretty specific gig, but it's highly sought after for several reasons. It can be incredibly dangerous since the roads you operate on are typically mountainous and unpaved. However, there is no physical labor involved. You simply pick up your load from the mine and deliver it to where it needs to go. As a result, this job is sought after by nearly equal amounts of men and women. These types of drivers can earn six figures.
5.)    Truck Driver
Standard 18-wheeler driving jobs have been around for a long time and will never go away. America is a land based on consumerism, and product will always need to be moved around the country in order to suit these needs. To become a truck driver you will need to attend a training program and obtain the proper licensure. Some companies will even pay for your training and guarantee you employment, but you need to be careful or places that will send you over the road for extended periods of time. Just know what you are getting into beforehand and do some research. The average salary for truck drivers is $39,000 per year, and if you own your own truck this number will increase significantly. Owner operators can easily earn six figures with the right client base.
The following two tabs change content below.
Matthew Welch
Jobdiagnosis blog author Matthew Welch is an SEO strategist and content marketer from Boston, MA. Read blog content relating to job search by Matthew Welch.
Latest posts by Matthew Welch (see all)