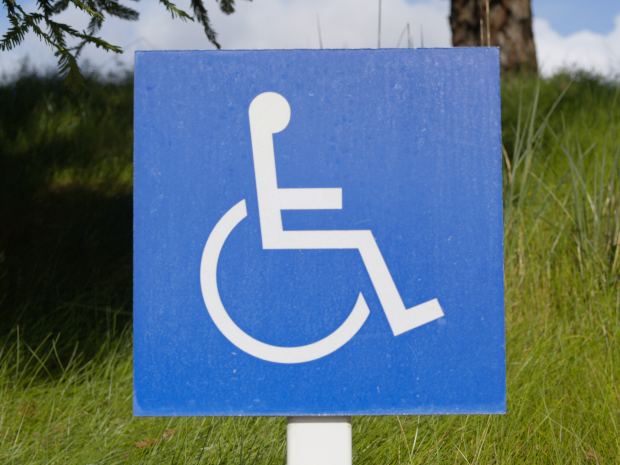 America has laws to protect disabled workers from unfair discrimination in the workplace, but the fact will always remain that some jobs are simply impossible for people in this situation. For example, a person with a chronic back condition would probably not fare well in a labor-intensive role. However, there are plenty of excellent opportunities available for disabled workers. A significantly higher portion of disabled workers are unemployed—to the tune of nearly 50 percent. It's an unfortunate but realistic statistic and clearly needs to be changed. It's an unfortunate statistic. It is a necessity to be open to a variety of careers. This means pursuing all applicable educational opportunities and finding a niche that will support a long term role. One in five Americans are considered disabled, which is a significant portion of the workforce. It is highly advised that these candidates pursue careers in the financial, accounting, technology, or internet industries. A physical impairment should not limit your potential. Listed below are the five best careers for disabled workers.
1.)    Virtual Assistant
Many companies are realizing the important of work from home employees, because of the reduced overhead and flexibility. People in these roles generally enjoy a better work/life balance, and not having a commute is a huge plus. Virtual assistants work in an administrative assistant type role but the responsibilities vary from position to position. It could involve data entry, sales, scheduling, faxing, or a whole host of other tasks. The average salary for virtual assistants is $35,000 per year, and it's also a job that can be carried out in a part-time or freelance capacity.
2.)    Writer
Quality writers are always in high-demand, and they can work in multiple areas, including news companies, marketing agencies, or blogs—to name a few. They can also be self-employed. It's a highly flexible job and can be carried out virtually anywhere in the world. Having a four year degree significantly boosts a writer's chances of landing an excellent gig, especially if the major is related to the subject matter. The median income is $55,000 per year.
3.)    Software Developer
Software developers have some of the best careers in America. The work/life balance is excellent and employees typically work normal work hours. During large projects that are nearing their deadlines the workload might increase but for the most part it's a 40 hour per week position. The average salary mid-career is $85,000 per year, but can easily turn into a six-figure position for the right candidate. This job requires hours of focus and will require the employee to sit in one area for an extended period of time. Some of the work can also be done from home, which is helpful to those with physical impairments. This job will require a bachelor's degree in computer engineering or computer science, and a master's degree is even more helpful.
4.)    Lawyers / Legal Assistants
Most people know that becoming a lawyer is an expensive, arduous, and competitive process. An easier and more affordable option is becoming a legal assistant or paralegal. It only requires a two year degree and pays very well. Legal work involves long hours of research and will require the candidate to do whatever it takes to help the legal team win cases. They prepare presentations, make sure clients pay their invoices on time, and attend court cases in an effort to follow along with and understand the case that they are working on. The legal field is a great place for disabled workers, and a lot of the work will happen behind the scenes. It's a "nose to the grindstone" type of role, so those who desire to work hard in an administrative function are encouraged to apply. The average salary for legal assistants is $45,000 per year. Becoming a full-blown lawyer pays six-figures. Quality legal assistants are in high demand, especially at the busier and larger law firms.
Having a disability is an unfortunate reality for a significant portion of the workforce. There are certainly rules and regulations that promote workplace equality for the disabled, but there are certain roles that are much better than others based on quality of life / daily work activities. Your job should always be catered to your strengths, so consider one of these roles.
The following two tabs change content below.
Matthew Welch
Jobdiagnosis blog author Matthew Welch is an SEO strategist and content marketer from Boston, MA. Read blog content relating to job search by Matthew Welch.
Latest posts by Matthew Welch (see all)