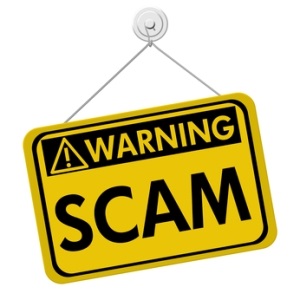 The web world is rife with different types of scams. Job applicants aren't safe either. Online employment or job scams are targeted at those job hunters who are looking for jobs desperately. In an economy that still continues to be lean, nobody wants to sit without a job. Every job applicant is attempting to land jobs as quickly as possible. If you are also looking for employment, you need to become aware of scams.
If you don't know how to protect yourself against these online job scams, given below are some important tips you can use.
1. Verify the Company Name
To identify a job scam, the very first thing you need to check out is whether the company name in the advertisement is a real one. Many times, scammers will use names that don't exist. However, they may also use names of real companies to con jobseekers. In the second case, where you have a real company name, you can directly go to the company website and contact their HR department for available job openings.
2. Look at the Salary
Most of the online job scams have one thing in common – high pay. When you come across a job opportunity that's doubtful, you should also look at the kind of pay the advertiser is offering.
Something like 'high pay for less work' should immediately raise the alarms. And then you must tread carefully.
3. Post Your Resume Carefully
Jobseekers, when they want a new job at any cost, will start to post or submit their resume online just anywhere. They don't even check the sites where they are posting their resumes. This kind of practice can put jobseekers in serious trouble immediately. Submitting resumes to wrong places will make you vulnerable to online employment scams.
So, evaluate the service before submitting your resume.
4. Beware when Asked to Pay an Upfront Fee
This is the main goal of a job scam. Employment scammers want to collect money from desperate jobseekers upfront. If you have come across a job offer that asks you to send some money upfront for completing some documentation work or doing some medical examinations, you can be sure, you're about to be scammed!
5. Check Out Whether There's an Application Process
If it's a legitimate job offer, the company will certainly require you to complete the application process.However, online job scams will present you with job offers as easy as without any application process. Remember not get scammed if you come across something like this.
Getting a good job is not child's play.
6. Don't Fall for Work-from-Home Opportunities
A large number of job offers, that are actually scams, will present you with an excellent opportunity of working from the comfort of your home. Of course, it's possible to earn a handsome income while working from home. But that's not always the case. So, protect yourself!
7. Seek Advice
In case, you are confused or unable to make the right decision about a particular job advertisement, it's always advisable to seek advice from an experienced professional. Experienced people can recognize a scam at the first glance. Seeking an outside opinion will, therefore, keep you protected.
If you are a skilled job applicant, you will have options for various employment opportunities. However, you should always keep this in mind that there's no shortcut to getting a job of your interest. Landing a good job offer requires preparation, research, and lots of hard work.
Please leave a comment.
The following two tabs change content below.
Owner of
HelloBloggerz.com
, Obaidul is a blogger and social media consultant. He has a strong passion for guiding jobseekers on how to effectively use the popular social media websites to boost job search.
Latest posts by Obaidul Haque (see all)