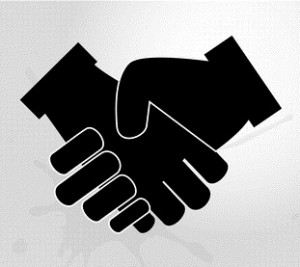 Employers or hiring managers have a tendency to hire good applicants at the lowest possible salary. A lean economy further contributes to this scenario making it quite tough for new hires to get a job with a fat paycheck. Since it's something you can't avoid, it's also essential for you get ready for the salary negotiation process so that you can avoid future regrets. Along with practicing interview questions and answers, you should also practice how you can negotiate a better salary with the hiring manager or employer.
Given below are seven tips that you should abide by in order to negotiate the salary for your chosen job successfully.
#1. Show What You Have to Offer
When you are sitting with the employer, the most important thing is to show them what you have to offer. Just like you are looking for a company where you can build your professional career, the employer also wants to hire a candidate that fits in completely with their job requirements. When it comes to negotiating salary, the very first criteria is to fulfill the employer's needs.
Unless you have to offer what the employer is looking for, you won't be able to negotiate a good salary.
#2. Talk About Achievements
How did you perform in your last job? What did you achieve? These are the questions that you need to answer effectively. Most importantly, you need to talk about your accomplishments quantitatively. If you are able to speak in terms of percentage, you'll do a good job.
#3. Win Over the Employer First of All
Salary isn't everything, so it should not be the only thing on your mind. Many candidates make a huge mistake of voicing their salary expectations even before they have actually impressed the hiring manager or the employer. Always remember that your first goal is to win over the employer and secure the job offer.
Once the employer is fully convinced that you are a good fit for their company, salary negotiation becomes easier.
#4. Let the Employer Ask You
Don't ever make the mistake of asking or discussing about salary yourself. It's the employer's question, not yours. In any interview, the interviewer or the hiring manager will come to this question ultimately. So, you should have patience and wait for your turn to answer.
#5. Don't Be Desperate
Though money is an important concern in any job, negotiating salary requires a professional approach. In a bid to get a higher or six-figure salary, many candidates will simply start to give personal reasons like having a big family or buying a new house. Bear in mind that getting personal won't impress or affect the employer even a bit. You can never justify the need for a high salary by giving personal reasons. Come on, you are in a professional world.
#6. Conduct Research in Advance
In order to negotiate a better salary, it's important to do some research to know about the average salary of people in a department you are planning to work. Getting in touch with an employee of the company directly could provide you with lots of essential information. Using a salary calculator or conducting online research is also a good idea to find out how much you can actually expect for a specific job position in an organization.
#7. Learn from Experiences
If you are going to attend your first job interview, you lack salary negotiation experience. It's something that you can't learn immediately. Even if you fail to negotiate a good salary first time, you should look back on what you said and how you could improve your ability the next time.
Feel free to comment.
The following two tabs change content below.
Carl began his career as a recruiter in the year 2000. Since then, he has interviewed hundreds of job applicants, dealt with several hiring managers and helped a lot of people find better jobs. He's passionate about guiding people towards their best-suited careers.
Latest posts by Carl Mueller (see all)