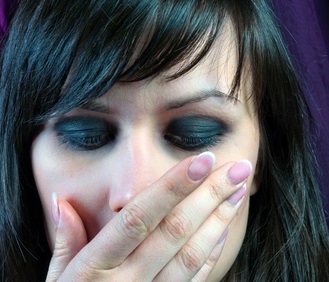 Whether your resume is just one page or written in two pages, every word that you use there matters. You must have read many articles on how to write a resume or how not to write a resume. But do you know there are a few things or some pieces of information that should not go on the resume? As a jobseeker, you should be aware of these mistakes so that you don't miss out on a potential opportunity of getting an interview.
Here are seven things to not include in your resume–
#1. Salary
You'll always need to talk about your employment history in the resume to let the employer know about your roles and responsibilities in past jobs. But always avoid including your last job salaries, because it doesn't look professional. Once you've won over the employer or the hiring manager, you can talk to them about last or expected salary directly.
#2. Family History
The second thing that you should always avoid writing about in the resume is the history or details of your family. What has the employer got to do with your children or spouse's names? Whether you're married or not also doesn't quite matter. It's none of their business. Once, I came across a job resume where the applicant had written 'eligible' for marriage. Such things aren't only ridiculous, but they'll also lead to being rejected.
#3. Appearance
Don't get surprised. Even today, there are plenty of candidates who won't mind to mention their height and weight on their resume. But a resume is a resume; it's not a matrimonial advertisement. While writing a resume, you should never write about these things if you're really serious about landing interviews.
#4. Hobbies or Interests
You must have come across many resumes that also mention applicants' favorite hobbies. While you may feel glad to talk about the activities that you indulge in your free time, the employer won't love it as much. In fact, many employers hate to see such personal information on a resume. But, there's a special case. If you're applying for a writing job, for example, you may include hobbies specific to this job such as photography, teaching, traveling etc. So, even if you decide to write about some hobbies, make sure they're highly relevant to the job you want.
#5. Abbreviations
While writing about your key skills, roles and responsibilities, you may want to use some abbreviations. If you're a member of an organization, you may simply want to put an abbreviated name. This is not a good practice. No matter how popular an abbreviation sounds, it's not necessary that the employer knows it already. Why take the risk? Play safe by not using abbreviations or use them along with their full forms.
#6. Why You Left the Last Job
It sounds absurd and unprofessional to write about the reasons for which you left your last job or why you were fired. A resume is just the first touch point, it's not the end that you should feel forced to out everything in written form. You'll always have a chance to talk to the hiring manager or the employer. When you're asked about the reasons, you can talk directly.
#7. What You Seek
This is the key differentiator between applicants who land interviews (and most probably get hired too) and those who don't. Usually, applicants start their resume with a few lines that tells about what they're looking for in a job or seeking in an organization. Instead of telling what you seek, you should focus on what you can bring to the table for a company's or an organization's benefits.
Does your resume include any of these? Please comment.
The following two tabs change content below.
Carl began his career as a recruiter in the year 2000. Since then, he has interviewed hundreds of job applicants, dealt with several hiring managers and helped a lot of people find better jobs. He's passionate about guiding people towards their best-suited careers.
Latest posts by Carl Mueller (see all)