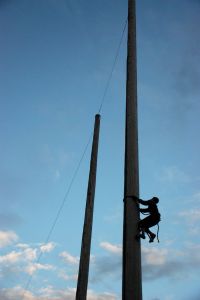 Most people have a hobby or interest that they love doing. Maybe they have been doing it for so long that their professional aptitude deserves monetary recognition. There are many hobbies out there that you can get paid to do, and even some that can turn into a full-blown career if you play your cards right. Sometimes it just takes a little business savvy and hard work, but the rewards can be significant. So if you have a favorite hobby that has earning potential, maybe it's time to take a step back and think about ways to capitalize on it.
Hobbies That Can Turn Into a Career
Jewelry Maker
If you specialize in making your own jewelry, and have been creating pieces that people enjoy wearing, maybe it's time to ramp up your production and expand your client base. Sometimes it just comes down to having the right amount of customers to buy your products, since your expertise in making jewelry was never in question. You can market your product in fliers or handouts in populated areas like cities, malls, or outdoor markets. You could also try renting a booth at the flea market and finding your customers in that manner. Maybe even consider making a professional website to help generate leads and find people to sell jewelry to. If you enjoy making jewelry, this hobby has good earning potential and can be rewarding to the right person.
Sports Coach
Many of us played sports when we were younger, and if a serious collegiate or professional career never unfolded the way you wanted it to, consider taking a job as a coach in the sport of your choice. Entry-level or junior-level coaches typically focus on younger kids, and these positions rarely have good earning potential. However, if you are serious about making money as a coach, stick with it and work your way up the ladder. Get into a varsity or junior varsity team as an assistant, and stick around until you are the head coach. Then, when you get some notches under your belt, try moving to the collegiate or semi-professional level as an assistant, and work your way up again. The earning potential as a coach is unbelievable, and if you stick to it, you can turn your hobby into a rewarding career.
Tree Climber
As children, many of us were avid tree climbers, trying to find the tallest tree to climb and having a blast doing it. Now you are an adult and looking for a new career. Consider this, people get paid to climb trees! Tree removal services are dime-a-dozen these days, but finding a professional tree climber is a tall order. If you are in good shape, and don't have a fear of heights, maybe climbing trees and cutting branches is the career for you.
Cosmetology
If you are serious about doing your nails, applying make-up, finding the best hair styles, or taking care of your skin, maybe you can help others with the same and become a cosmetologist. Typically you would have to attend a trade-school or training program to become a cosmetologist, but if you consider it your hobby, you should definitely go for it. Take the skills you have learned and use them to make other people feel confident and boost their self-esteem. You will find this career rewarding, and will take home a solid paycheck as well. You can even be a part-time cosmetologist if you do not want to jeopardize your current career.
Everybody has hobbies, but not all of them can say that these hobbies could turn into a career. Think about what you love to do, and see if there's a way to capitalize on it. If you can turn a profit and earn a healthy wage doing what you truly love, maybe you should consider turning that hobby of yours into a career. Even if it's just your side gig, start making some extra money doing what you enjoy. You will be surprised with how much money you could be making.
The following two tabs change content below.
Matthew Welch
Jobdiagnosis blog author Matthew Welch is an SEO strategist and content marketer from Boston, MA. Read blog content relating to job search by Matthew Welch.
Latest posts by Matthew Welch (see all)