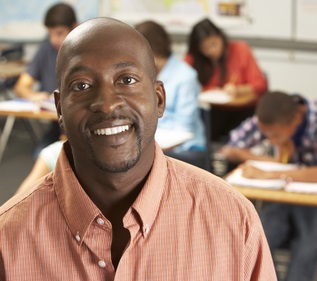 There's little doubt that teaching is one of the noblest professions in this world. However, different people take up this profession for different reasons. Depending on your interests, preferences and level of academic qualification, you may want to become a high school teacher, a middle school teacher, a secondary school teacher, a primary school teacher or a kindergarten school teacher. No matter what type of teacher you may want to become, it's a fact that there's a great demand for your teaching capability all across the world.
Once you've joined a school as teacher, you'll need to handle a number of key responsibilities for the welfare of students. You should be highly committed to your job to make the most of this occupation.
Though you may have your own reasons to become a teacher, here are five great reasons that are common to everyone.
Reason #1: Everybody knows that knowledge is power.
But you can quickly multiply this power by transferring your knowledge to other people. Many people join the profession of teaching because they truly feel passionate about sharing their knowledge in a particular subject or topic thereby helping students become an asset to the country or the nation. But you should always remember to keep on learning more so that you can pass on more consistently.
Reason #2 Teaching is also a great profession because it earns you respect in the society where you live.
Since it's really a noble job, people tend to look at teachers, no matter whether you're in a high school or elementary school with the utmost respect. The fact that teaching is a highly respectable profession, it also makes you even more responsible. As a teacher, you need to pay careful attention to your lifestyle and etiquette so that you really deserve the kind of respect people pay you everywhere you go.
Reason #3 For many others, teaching brings joy. If you really want to experience lots of joy, you should join teaching.
As you interact with students on a day-to-day basis, understand their problems (or weaknesses) and help them become better human beings, you derive a lot of joy. When somebody who you taught at school goes on to become a good human being or achieves something extraordinary in their lives or gets a good job in future, it makes you feel great. You can proudly share this achievement with others.
Reason #4 You may have experienced or heard about the hassles of other jobs in today's competitive industry.
Employees working in companies have to abide by a wide range of limitations. Teaching is one profession where you don't feel like you're doing a job. In fact, you have total control. How you want to teach children depends completely on you. Once you're into the classroom, you really are in charge as to where you want to take students. With your creative skills and talents, you can take students on a wonderful journey.
Do you also want to pursue a teaching career? Why do you actually want to become a teacher? Please share your reasons below.
The following two tabs change content below.
Carl began his career as a recruiter in the year 2000. Since then, he has interviewed hundreds of job applicants, dealt with several hiring managers and helped a lot of people find better jobs. He's passionate about guiding people towards their best-suited careers.
Latest posts by Carl Mueller (see all)